ONE Gas relies on every employee, officer and board member to provide their full attention while on the job, and each of us have a duty of loyalty to always use our best judgment in all ways in the best interest of the company.
As potential conflicts of interest arise, we rely on the employees, officers and board members to fall back on their duty of loyalty, and to report honestly. The health and livelihood of the company and employees can be greatly jeopardized by an unreported conflict of interest.  A conflict of interest or potential conflict of interest occurs when an individual's private interests interfere or may interfere with the interests of the company.
Avoid any situation in which your personal interests conflict with those of the company. Exercise great care any time there might be even the appearance that you acted for reasons other than to benefit ONE Gas.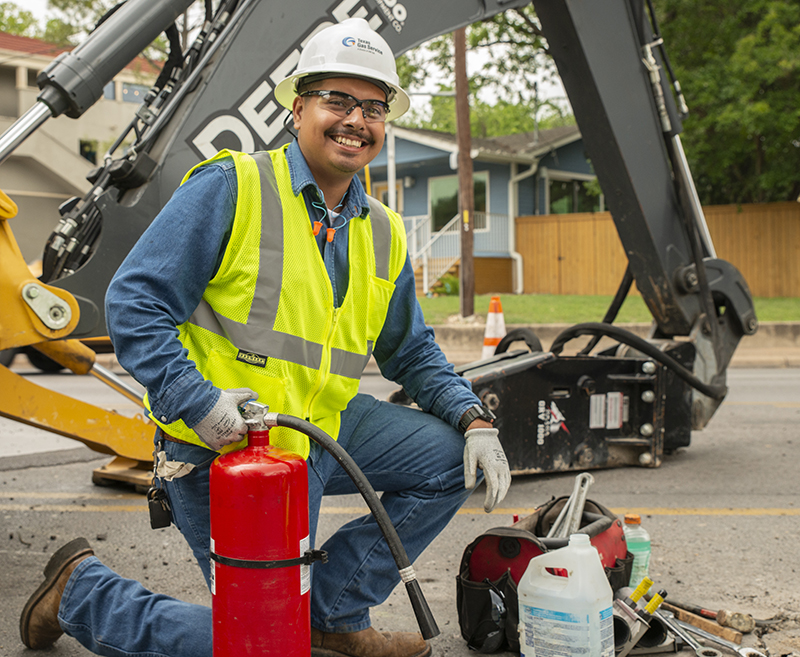 Avoid actions that create –or even appear to create –conflicts of interest with the company.
Never use your position with ONE Gas for personal gain.
If you think that you or a family member has a conflict of interest, tell your supervisor or the Chief Compliance Officer; if appropriate, obtain approval for the relationship.
You should not have an interest in any transaction involving the company beyond your interest as an employee, officer or board member of ONE Gas. You must disclose to the company any situation that could create an actual, or even the appearance, of a conflict of interest.
All employees who purchase goods and services for ONE Gas are placed in a position of trust. These employees must ensure that ONE Gas' best interest is their only consideration when contracting on the company's behalf.
You must avoid outside business interests that conflict with your primary obligation to the company.
When conducting business on behalf of the company, we each have a duty to act in the best interests of the company and to avoid actual or potential conflicts of interest. This means staying away from outside business interests that might interfere with the responsibilities with your effectiveness or job performance, or require use of company facilities and property. We are not barred from outside business interests, provided that they do not conflict with our obligations to the company. Special considerations are involved when the outside business interest or second employer is a supplier, customer or competitor of ONE Gas. In those circumstances, the outside employment or business interest must be approved in advance by the Chief Compliance Officer.
Employees, officers and board members should refrain from conflicts of interest (real or perceived). If you think you have an actual or potential conflict of interest, you should report it as soon as possible.
The following are ways to avoid a conflict of interest:
Never authorize business with a vendor or contractor where a close family member is employed. If you know of a family member that is employed by a supplier, speak with your supervisor and file a Request for Determination–Conflict of Interest Form.
Don't conduct business during your scheduled company work time for outside employment, political campaigns, or civic organizations unless authorized by the company.
Don't make political contributions in the name of ONE Gas; if you desire to make contributions you can do that personally or through the Political Action Committee (PAC). The PAC is a group of employees dedicated to supporting the election of candidates whose interests align with ONE Gas and the employees. No benefit or disadvantage will be provided by the company based on any contribution or lack thereof to the PAC.
Employees should never develop a personal relationship with vendors, contractors, and/or competitors that might impair their judgment when conducting business on behalf of the company. Don't let the influence of others weaken your decision-making skills.
ONE Gas must avoid organizational conflicts of interest when working with government entities.
Additional conflict of interest requirements apply when ONE Gas does business with government entities. In these instances, ONE Gas may be prevented or limited from doing business with the government on particular projects or contracts based upon the company's existing contractual or other business relationships. These situations are known as organizational conflicts of interest or COIs.
ONE Gas and its employees must identify and try to avoid situations in which the company's existing relationships might (i) give ONE Gas an unfair advantage (actual or apparent) in being awarded business opportunities with the government; or (ii) make ONE Gas unable (either actually or apparently) to perform its role objectively or in a manner that serves the best interest of the government. Additionally, any subcontractors with potential or actual organizational conflicts of interest must be identified.
As with traditional conflicts of interests, it is difficult to define or provide examples of each situation in which an COI might arise. Employees should, however, be especially aware of the potential for a COI in situations in which ONE Gas is retained by a government entity to develop a scope of work for a particular project and then seeks (either itself or through an affiliate) to perform the work. Projects of this type could lead to a situation in which ONE Gas or its affiliates would be viewed as having unfair competitive advantage. It is particularly important that employees be aware of COI situations, in part, because loss of a project or business opportunity can sometimes be avoided or limited by full advanced disclosure of ONE Gas' relevant existing contractual or other business relationship(s).
Additionally, it is important  to remember that actual or apparent conflicts of interest that violate government contracts or regulations are the most problematic and involve the most serious potential consequences for ONE Gas and involved employees, up to and including civil and criminal fines and employment termination.
To review the policy and specific employee reporting procedures, employees should refer to the ONE Gas Statement of Policy Regarding Conflict of Interest posted on the ONE Gas Hub. When in doubt contact the Compliance and Ethics Department or complete a Request for Determination – Conflict of Interest form.